6-PERSON HOT TUBS
If you are the social butterfly of the group and want to provide an awesome space for all of your friends and family to relax and socialize, a 6-person hot tub will always be a huge hit. 6-person hot tubs are feature-rich and can provide a social ambiance suitable for everyone.
Purchasing the right Hot Tub for your space and desires can be overwhelming. Use this guide to help you compare.
For a link to download the full brochure, click here.
Viking Spas - Legacy & Legend Line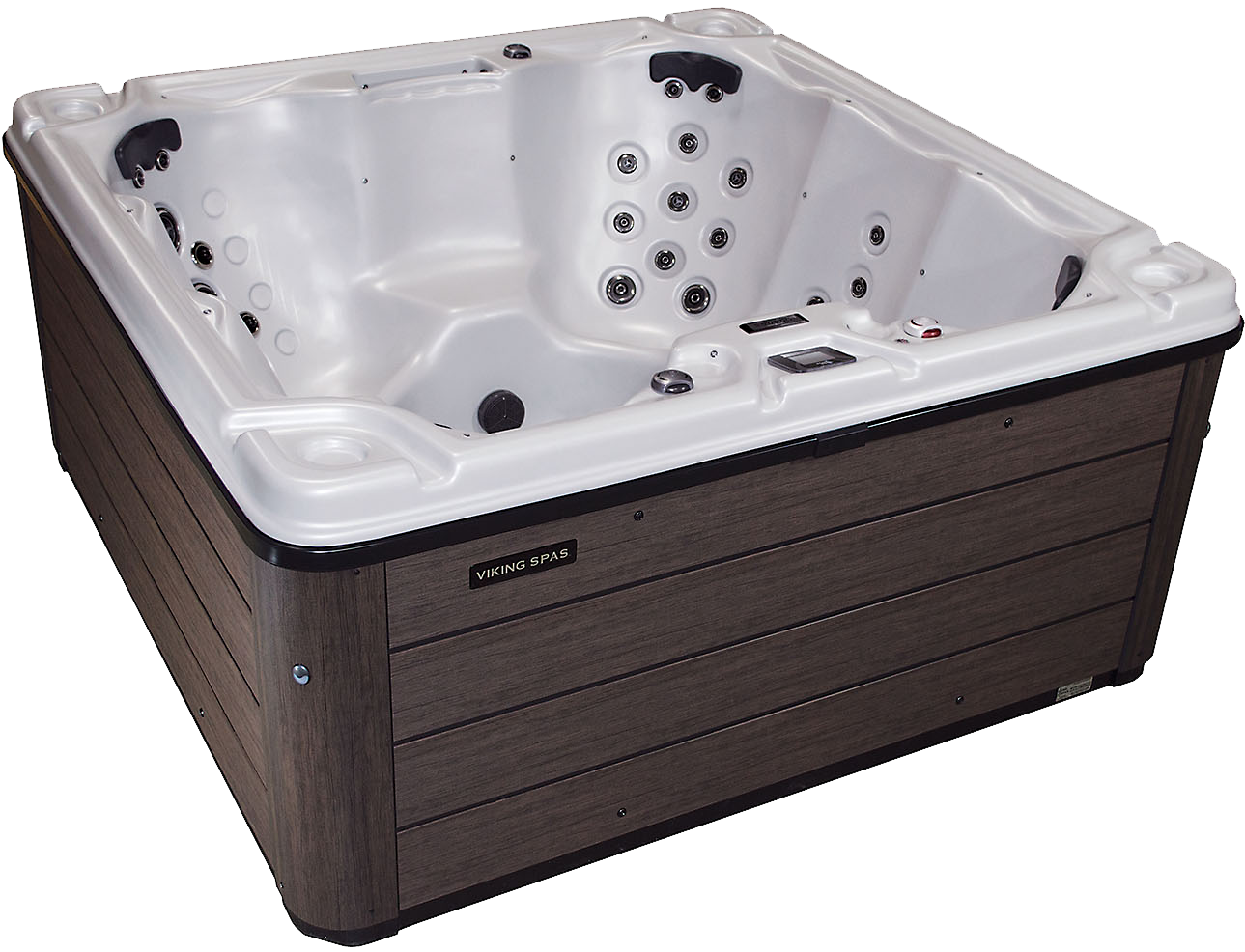 Dimensions: 86 inches square | 218 cm square
Depth: 39 inches | 99 cm
Capacity: 320 gallons | 1210 liters
Weight: 550 lbs | 250 kg | Jets: 41 | Seating: 6-7
COLORS:
Opal, Silver, White, Silver Marble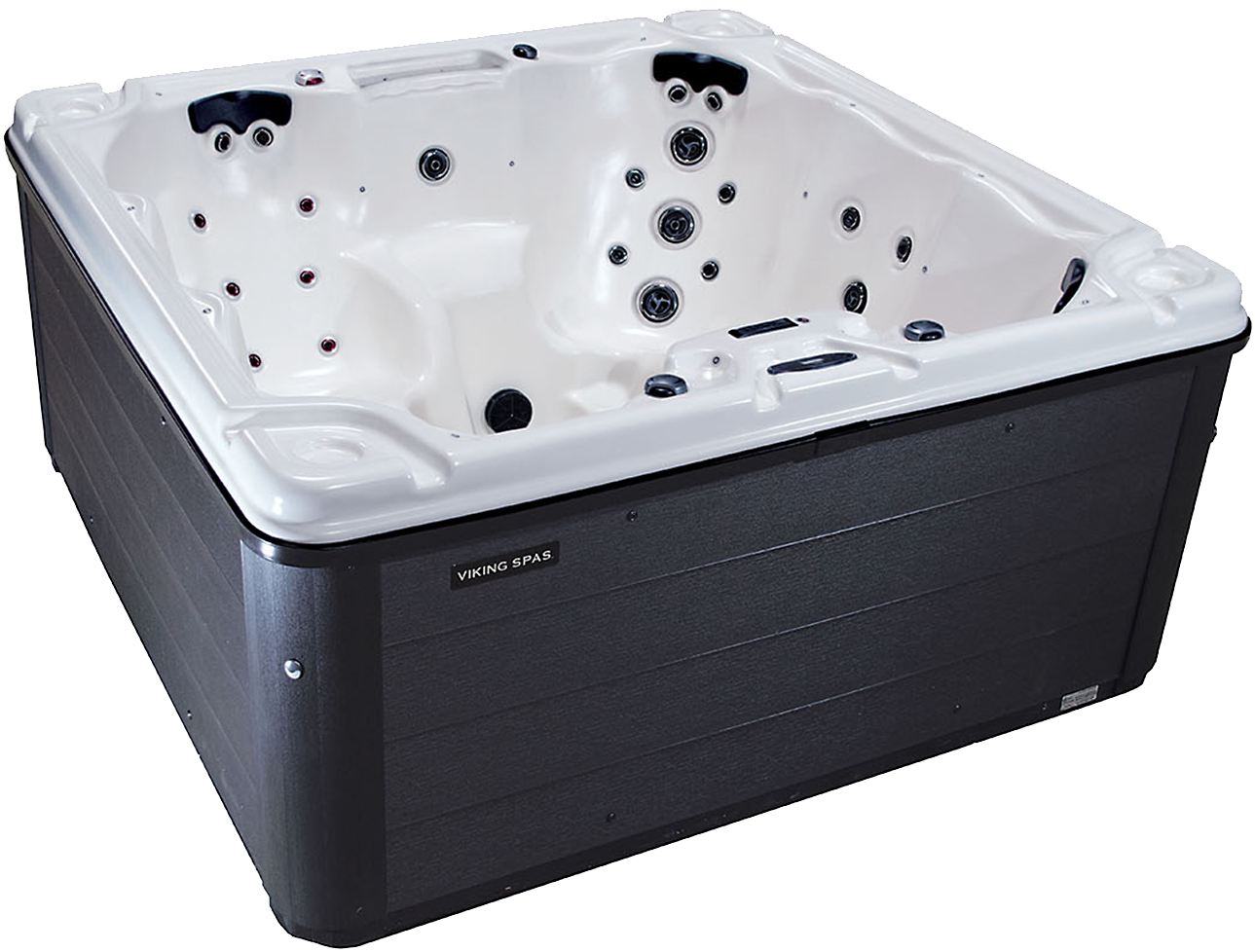 Dimensions: 86 inches square | 218 cm square
Depth: 39 inches | 99 cm
Capacity: 300 gallons | 1135 liters
Weight: 550 lbs | 250 kg | Jets: 41 | Seating: 6-7
COLORS:
Opal, Silver, White, Black
Dimensions: 86 inches square | 218 cm square
Depth: 39 inches | 99 cm
Capacity: 320 gallons | 1210 liters
Weight: 550 lbs | 250 kg | Jets: 51 | Seating: 6-7
COLORS:
Opal, Silver, White, Silver Marble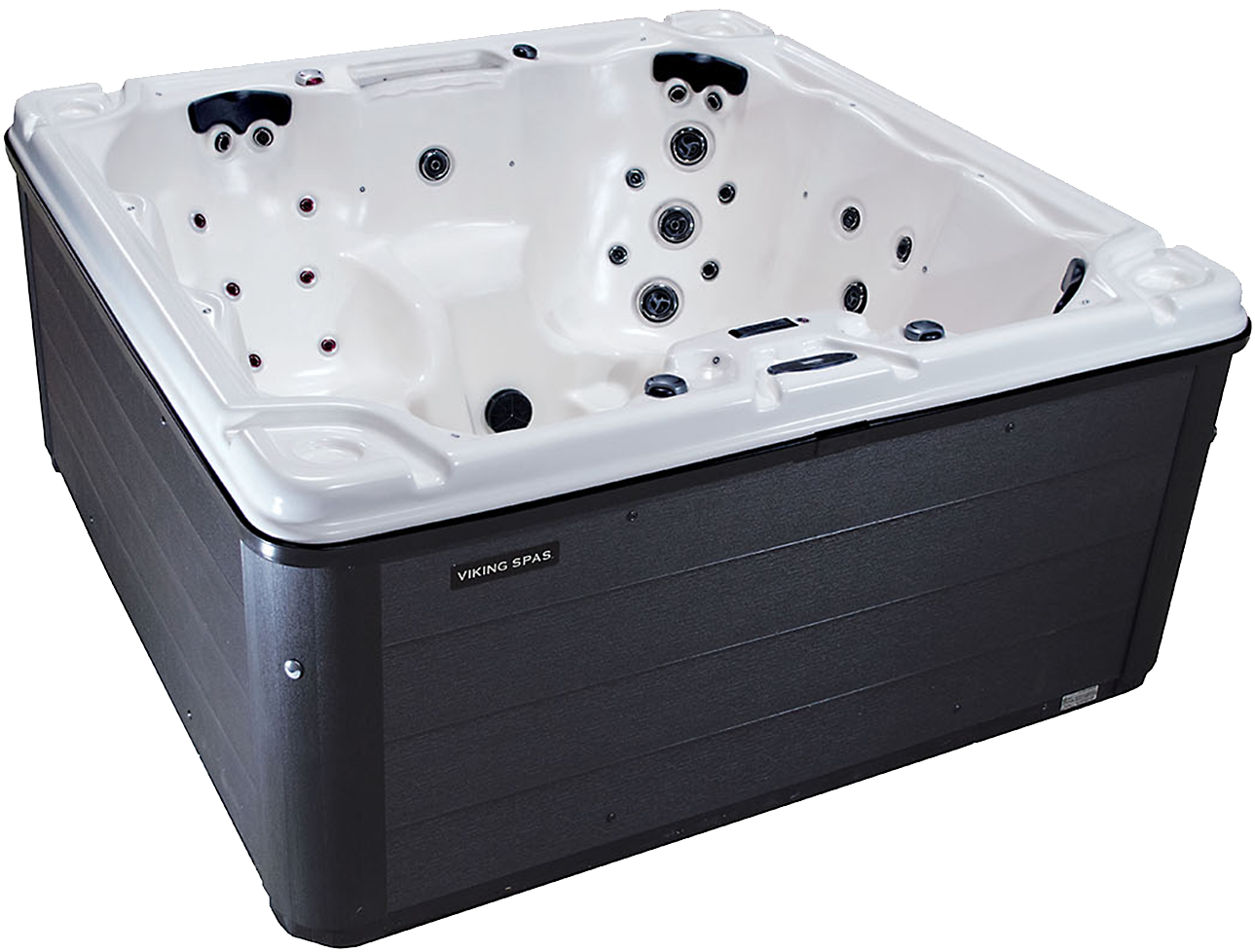 Dimensions: 86 inches square | 218 cm square
Depth: 39 inches | 99 cm
Capacity: 300 gallons | 1135 liters
Weight: 550 lbs | 250 kg | Jets: 51 | Seating: 6-7
COLORS:
Opal, Silver, White, Black
Dimensions: 92 inches square | 233 cm square
Depth: 39 inches | 99 cm
Capacity: 370 gallons | 1400 liters
Weight: 650 lbs | 295 kg | Jets: 61 | Seating: 6-7
COLORS:
Opal, Silver, White, Silver Marble

Dimensions: 92 inches square | 233 cm square
Depth: 39 inches | 99 cm
Capacity: 370 gallons | 1400 liters
Weight: 650 lbs | 295 kg | Jets: 71 | Seating: 6-7
COLORS:
Opal, Silver, White, Silver Marble
Dimensions: 92 inches square | 233 cm square
Depth: 39 inches | 99 cm
Capacity: 430 gallons | 1630 liters
Weight: 700 lbs | 320 kg | Jets: 61 | Seating: 7-8
COLORS:
Opal, Silver, White, Silver Marble
Dimensions: 92 inches square | 233 cm square
Depth: 39 inches | 99 cm
Capacity: 430 gallons | 1630 liters
Weight: 700 lbs | 320 kg | Jets: 71 | Seating: 7-8
COLORS:
Opal, Silver, White, Silver Marble
For more models and information , click here